Wolfe's Web Page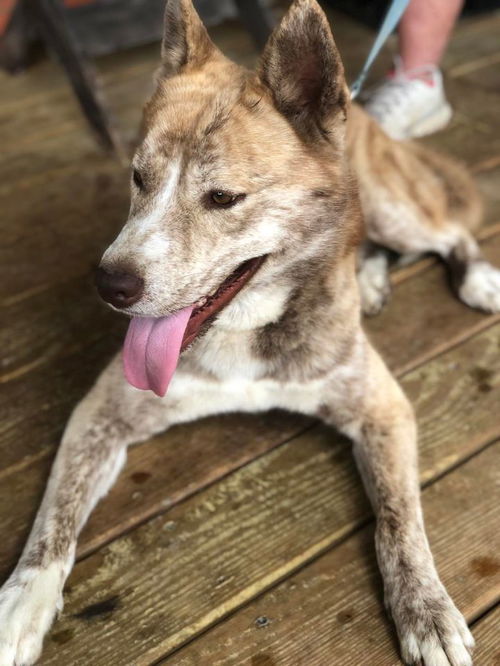 This is a courtesy post for Gail's Pets Second Chance
Name: Wolfe
Status: Adopted!
Species: Dog
Breed: Husky / Mixed (medium coat)
Sex: Male (neutered)
Current Size: 50 Pounds
Potential Size: 50 Pounds
General Potential Size: Medium
Current Age: 2 Years 5 Months (best estimate)
Activity Level: Moderately Active
Description:
Hi there my name is Wolfe???. They call me that because I look like a wolf! I'm an active sweet boy who is looking for my forever home. I'm silly and like to pose in all different directions. My color is very unique!
My brother Ollie was adopted and I don't want to be in my kennel all alone. I cry and howl now that he's gone.
I'm a husky mix and everyone says I'm very handsome! I'm 2 years old and lost my family due to something really bad happening. My best friends were 2 teenagers that loved me very much. They taught me how to give a sweet high five too!They didn't want to see me go, but they didn't have a choice. Please share me so I can find my forever family. Call Gail if you would like to meet me or adopt me. She does transport out of state. ???870 431 8229. Or fill out an online application.
Thank you!
We've been receiving more inquiries then ever before and it is taking me longer then normal to respond to them. Please understand that we are a volunteer organization. It may take a day or two to respond to your questions, so please be patient with us.
Other Pictures of Wolfe (click to see larger version):
50ms